Collecting the Correct Certificates of Insurance
What to Know About Certificates of Insurance
A Certificates of insurance (COIs) is a document from an insurer to show you have a certain type of insurance.  This is also called a certificate of liability insurance or proof of insurance.
With a COI, your clients can make sure you have the right insurance before they enter into a contractual agreement with you. Collecting the correct COIs does not have to be  confusing, especially if you're just beginning or do not have a system in place.
By requesting COIs from vendors, subcontractors, tenants, etc. it assures they have the correct coverage, exposure to risk is reduced, and there is protection in place against third-party liability.
What Is a Certificate of Insurance?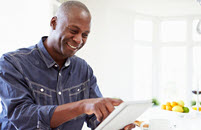 A certificate of insurance (COI) is a document from an insurer to show you have 
business insurance
. This is also called a certificate of liability insurance or proof of insurance. With a COI, your clients can make sure you have the right insurance before they start working with you.
Why Do I Need to Provide a Certificate of Insurance?
It's important for all small business owners to have a certificate of insurance. Businesses, 
independent contractors
 or customers may ask to see proof of insurance before they agree to work with you.
If the work you do has a high risk of loss or damage, you'll need a COI. Insurance can help protect your business from different risks and also help to protect your clients as well.
For example, let's say you're submitting a bid to construct a new building. To have the winning bid, there's likely a condition to provide a 
general liability insurance certificate
 that proves you have an active policy to protect against bodily injury and property damage claims.
Why Ask for a Certificate of Insurance?
Before another company works for you, it's a good idea to ask for a COI to make sure they have the right insurance. If they don't, a person can file a claim under your policy.
A COI request should be sent any time two contracting parties sign an agreement to do work together. If a contract happens to already be in place, but no certificate of insurance has been received or requested, one should be requested at once.
You should collect COIs to:
Ensure vendors have the proper coverage in place.
Keep your premiums low by assuring those you work with have their own coverage.
Protect your business against expensive claims.
To give you a better understanding, let's say your construction company hires a subcontractor. The subcontractor causes $200,000 worth of property damage while working on the job. If they don't have the right 
liability insurance for small business
, you may have to pay for the damage.
You can avoid this situation if you ask for proof of insurance before any work begins. If you find a gap in their coverage, ask them to get the correct insurance and give you an updated COI. If they don't agree, you can find someone new to work with.
When you're reviewing a COI, make sure it:
Is issued by a legitimate insurance company
Matches the name of the person or company you're hiring
By description, make sure it shows what type of contractor or business this policy is covering
Has the right coverages
Lists each coverage amount
Has a policy period that won't expire until after completing your project
What Does a Certificate of Insurance Typically Include?
The policyholder on a COI is the "insured." Other basic information on a certificate of insurance includes: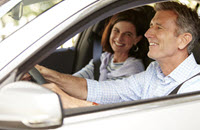 For example, a COI for a company with small business insurance might outline details of its 
general liability insurance
 and 
commercial auto insurance
 coverages.
After requesting a COI, you become a certificate holder and your name and contact information will be on the document. If you ask another business owner to provide you a COI, they'll also have to notify you of any policy cancelations.
How Much Does a Certificate of Insurance Cost?
 The 
average price of a certificate of insurance is $0!
 This means that when a COI is needed, there's no reason to hesitate to ask for one. It doesn't cost anything to request one, and having accurate, up-to-date COIs saves time and money in the long run.
Common Proof of Insurance Mistakes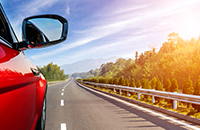 One of the biggest mistakes you can make when hiring a third party is accepting a certificate of insurance that didn't come from an insurance agent or company. Getting a COI from an insurance provider means you'll see accurate information about their coverage details and limits.
It's a good idea to get in the habit of asking for a COI every time you hire a third party, even if you worked with them before.  Call the insurance agency to verify that coverage is not cancelled and the COI is accurate.
How to Get a Certificate of Insurance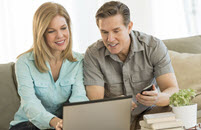 If your client requests a COI, you can get one from your insurance agency or company. Some states may also let businesses use an electronic version or insurance ID cards to prove they have insurance. It's a good idea to make sure you know what's acceptable in your
state
.